Back to the Jura and back in the clouds. Yes, Saturday was splendid; clear and cool, the perfect day to be out and about. Instead, I chose to head up on Sunday. My plan was to climb up la Barilette, a peak adjacent to la Dôle. I wasn't sure where to start or how to get there but the nice thing about skiing in Europe is that there is probably a close road and someone has probably been there already. So after looking for about 77 seconds I found the end of the road and noticed the skin track heading into the forest. Voilà!

Who says skiing in Europe is crowded?





From the top of the ocean - Yeah!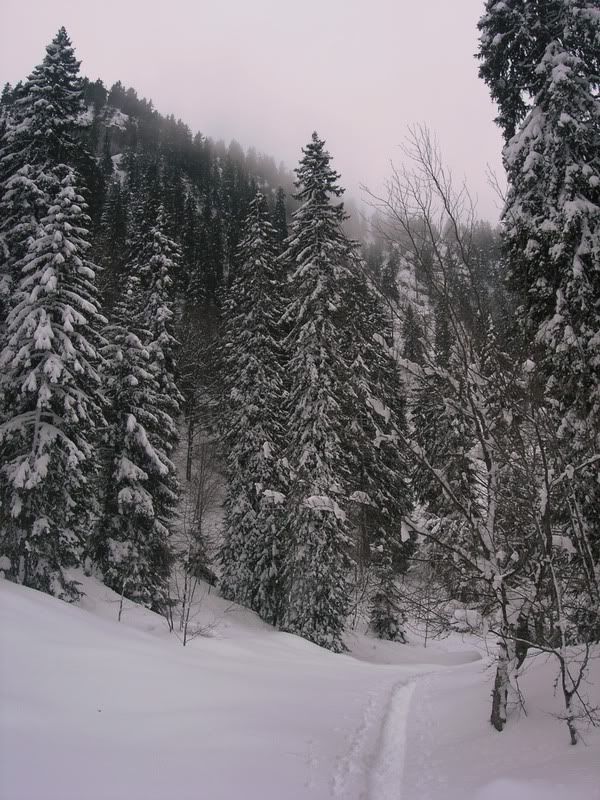 To the bottom of the sky — Goddamn!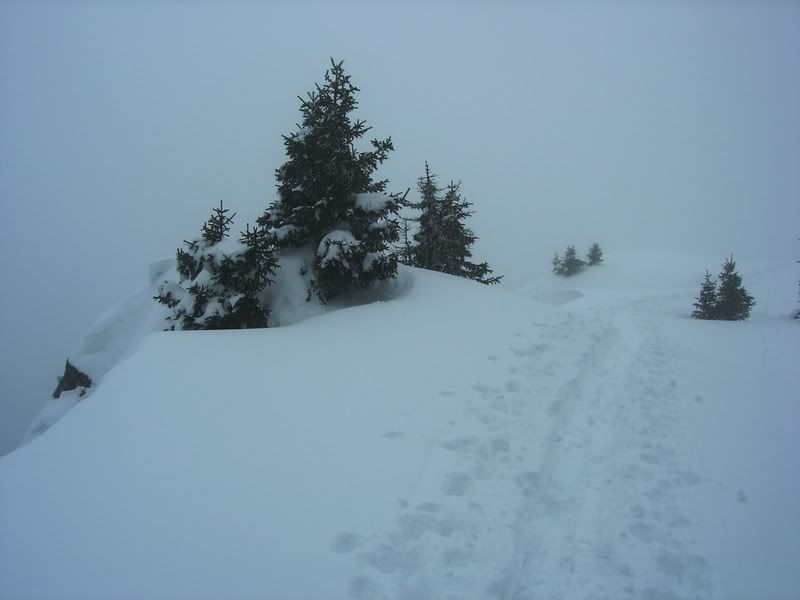 Yes, the higher up the hill the lighter the light, from a dull gray to a dull blue. From a dull blue to a blinding white until, finally, I skied into the absence of color, white light so bright that it disappeared (from sight). That's when I turned around. I don't know how close I was to the top. Probably 'pert near. I ran into a weather station and weather stations are always 'pert near close to the top. When sound and vision collapse above and below you, well, there just isn't much left to do.

Alone in the Jura, except for a snowshoer in the snowshoe fall-line weaving his way down through the trees as I weaved my way up. And another, near the top, also a distance away, that vanished like an apparition into the absence of light. Then there were these who deserved to be there and who probably appreciated the lack of most others.

Who says there is no wildlife in crowded Europe?



Well, do you need a lot of what you've got to survive?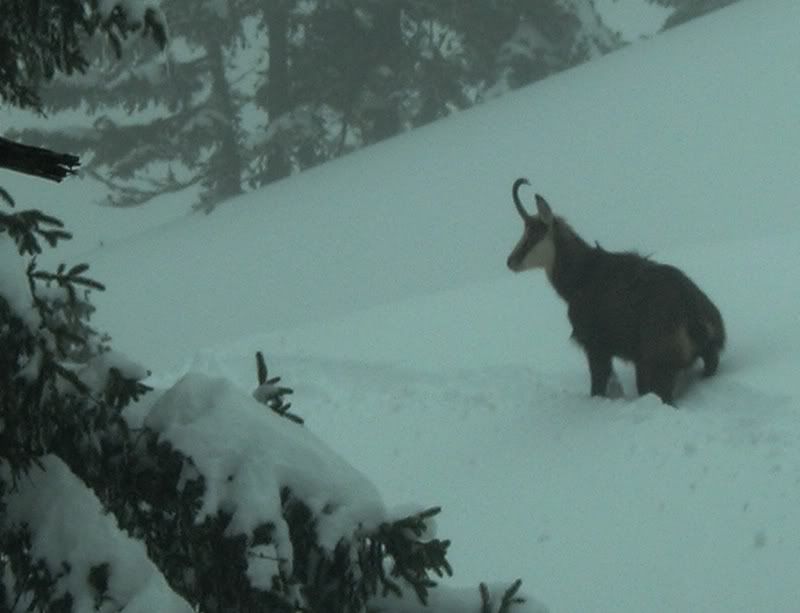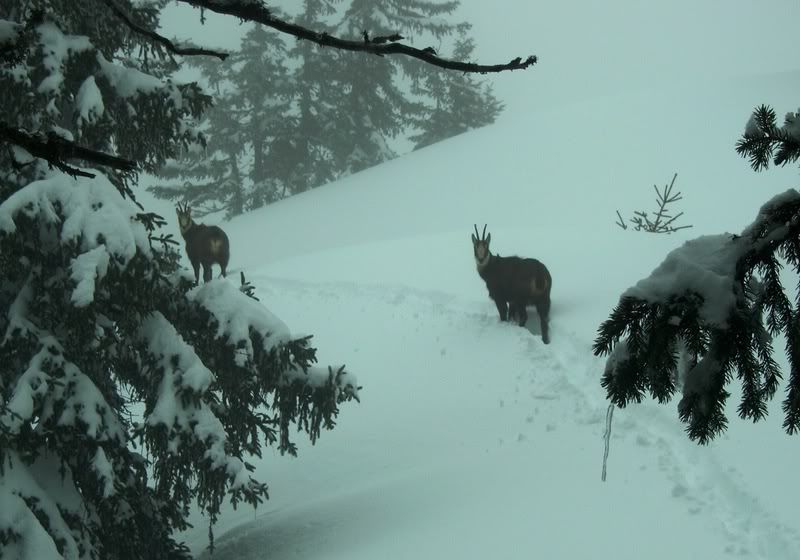 I would have said goodbye to me, too. And they did. Their high-pitched wheezing make it clear that they'd rather be alone with their own kind. So I was left to my own to make a few decent turns through the trees as well as even more not-so-decent turns through a snowpack trying to transition itself into Spring.

Fog or not, the day shined. In fact, I was so inspired that I drove back home to pick up the family, returned back to the Jura and the town of Saint-Cergue just in time for an early dinner of fondue and a bottle of Chasselas at Hôtel de la Poste. Perfect and dreamy.



Oh! If you could compact your conscience —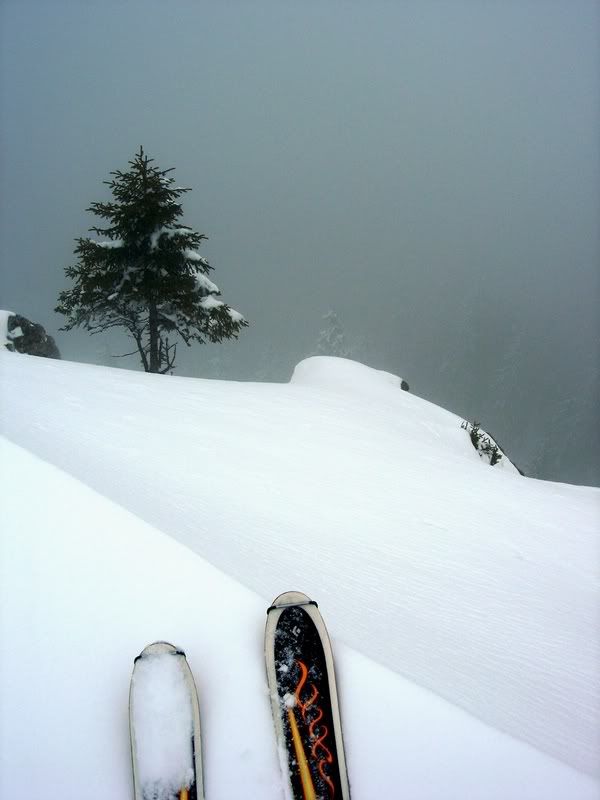 (If you can't see a small, blue square and triangle that resembles a play button, go here and follow directions. Installing this will allow you to read and listen to music at the same time--like a real live multitasker!)