A few pictures from around the neighborhood. Short walks with the pooches are about all I can muster with this epic bacterial infection-jet lag-hangover-cultural immersion confusion-virus I've been carrying with me for five weeks now.

It's pretty easy around here as everything is connected by paths and trails that circle not only forests and farmlands but that also lead to shopping centers and train stations. It's all very cute and quaint and easy.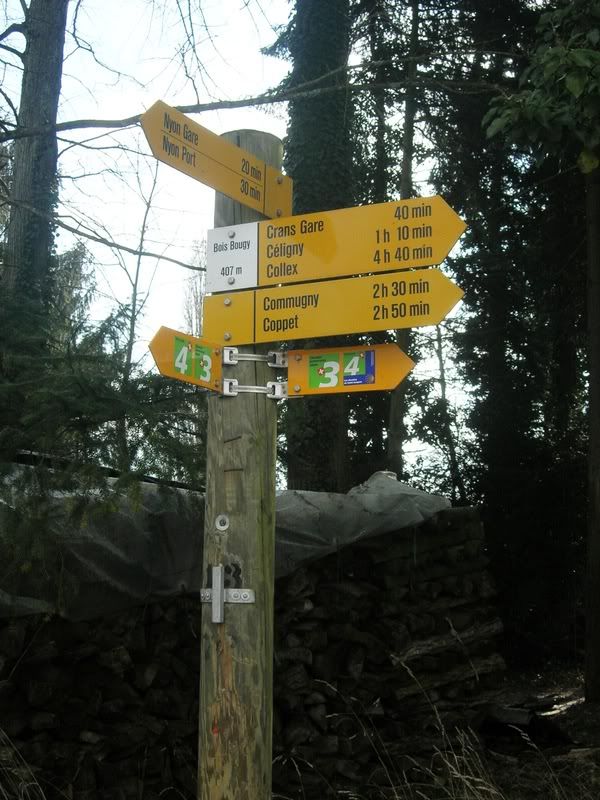 Here is a not-so-cute and quaint tree that I'm certain will reach out and grab me one of these days. I have no idea what the thought process behind this creation was or is but I bet that it eats a handful of those cute and quaint Japanese bonsai trees for lunch everyday.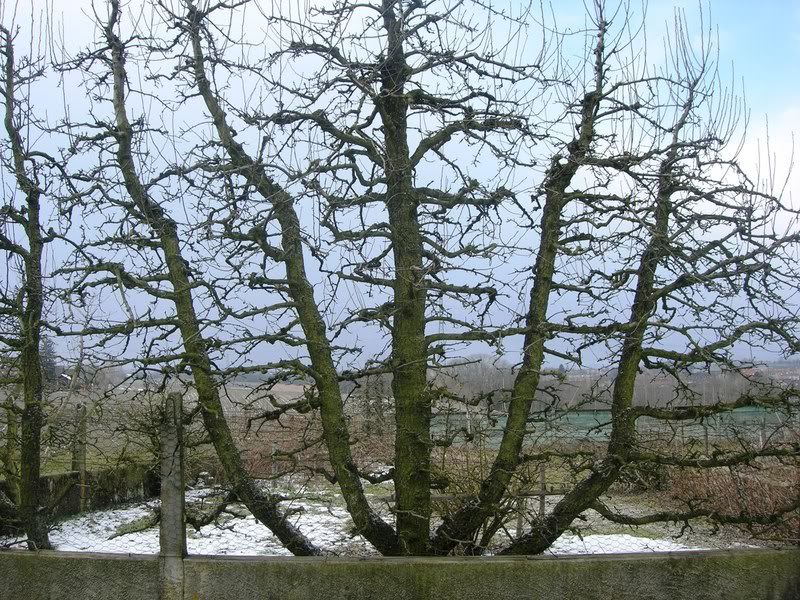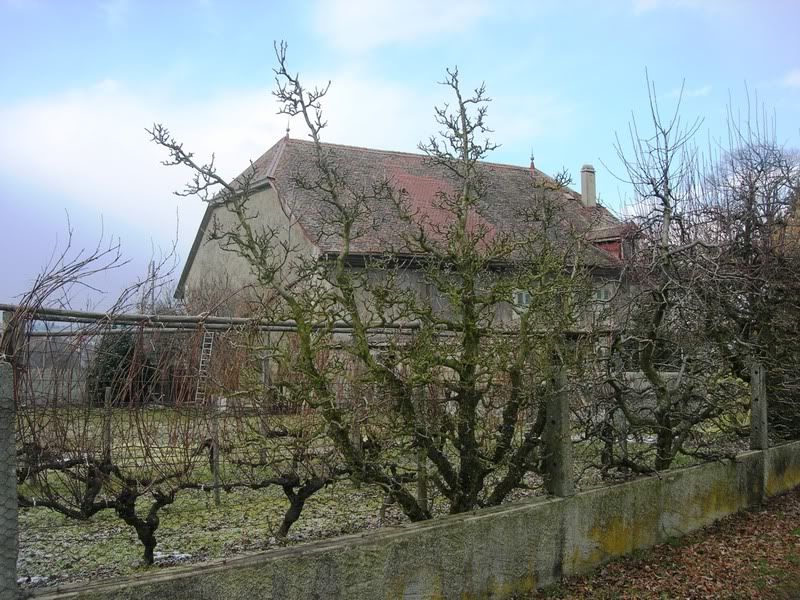 Crans-près-Céligny is about 20 kms outside of Geneva. Though Geneva itself is not very big (about 200,000), it's a world away. Quiet and rural. All the little villages are separated by forests and farmlands. There is no such thing as sprawl. An even farther world away than the last residencies of Santiago and Almaty.

Richard Burton died and is buried in our sibling village of Céligny. And, apparently, Jet Man lives within rock throwing distance. Other than that, nothing happens here. Ever. Perfect.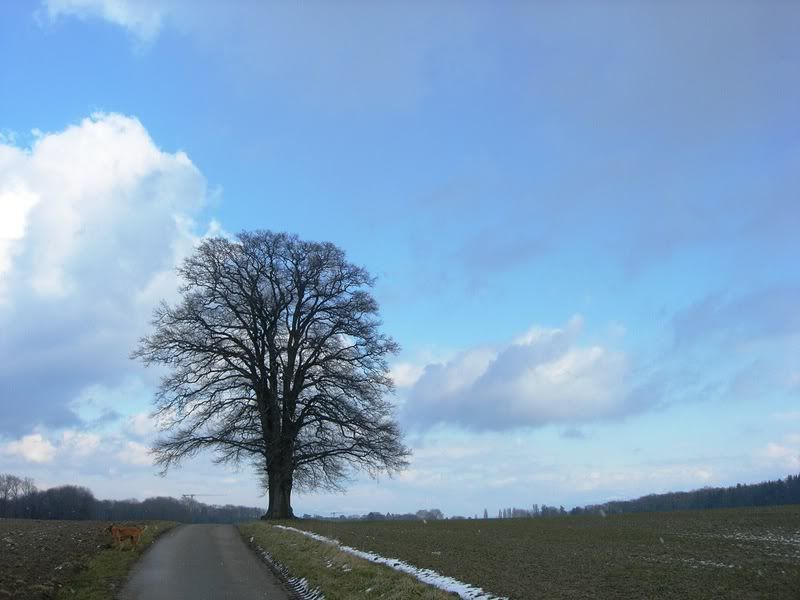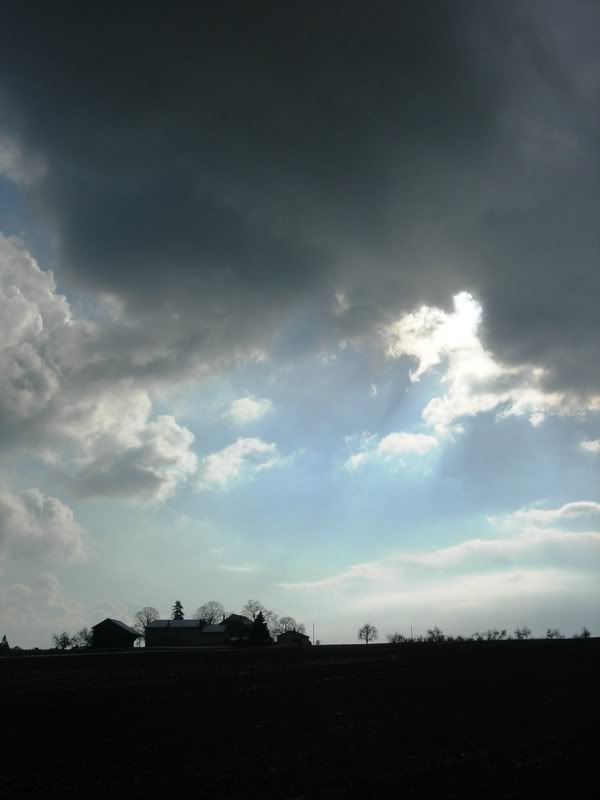 The properties are beautiful. The buildings are huge and well-constructed and neat and clean. Elko county this is not.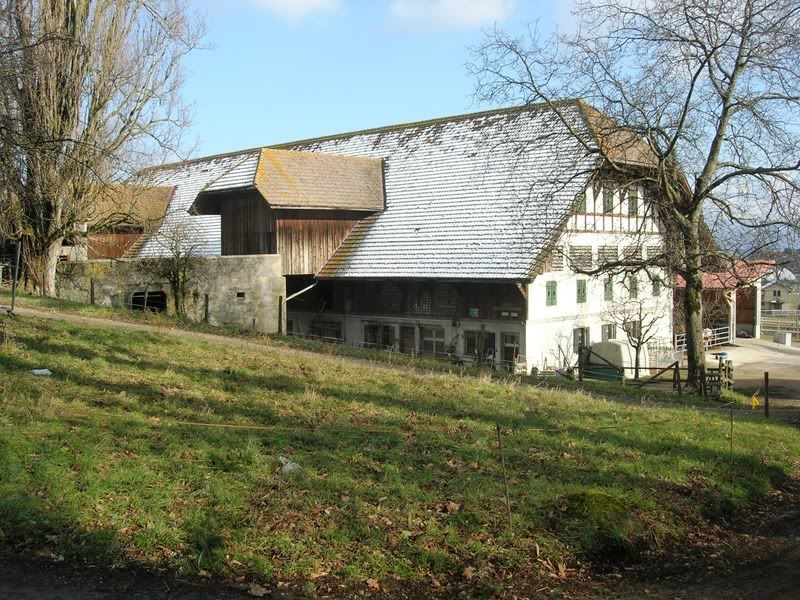 This little thing is attached to a part of a much larger property. I have no idea what its purpose is, maybe the Swiss version of the sheepherder's wagon? One of these days I am going to hug it.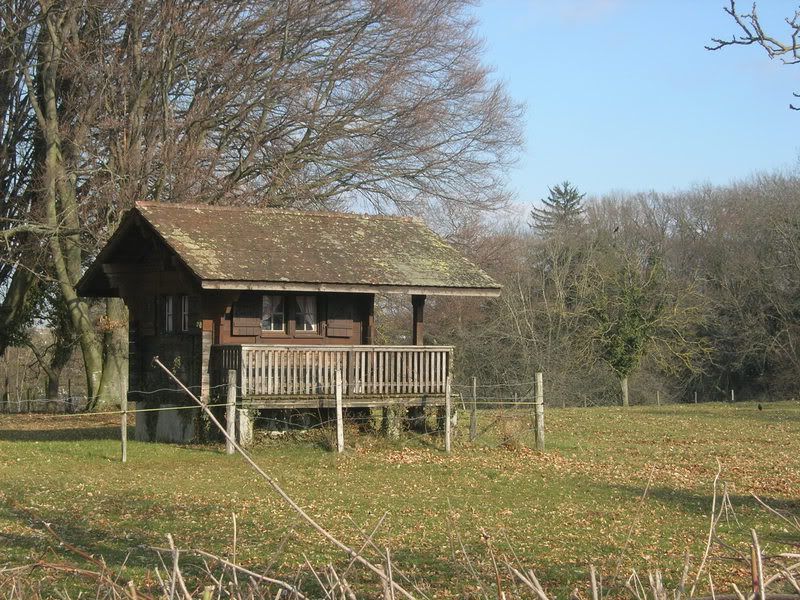 Lines and boundaries and fences and roads to make any Thomas Jeffersonian proud. It's not called Old Europe for nothing. These people have had plenty of practice. And, boy, can they stack wood!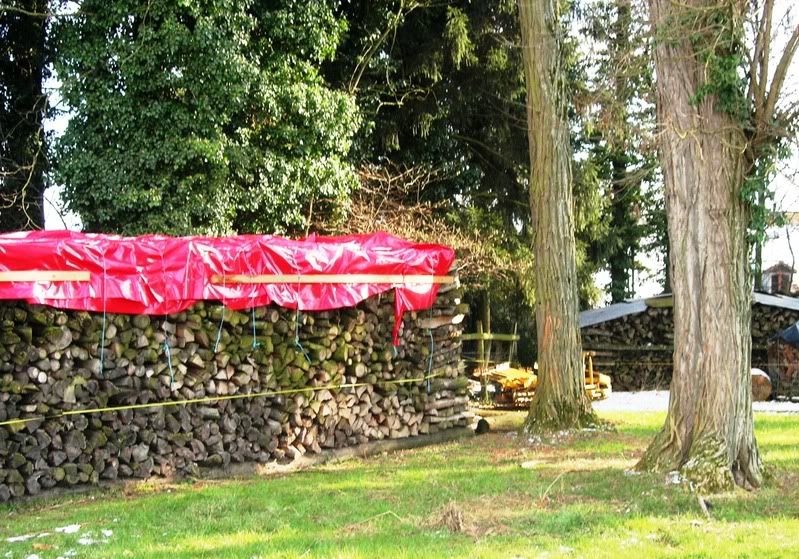 So until I can finally kick all this crap out of my system and Hank can get back to school full time and all our stuff shows up (car included) that we keep dragging around this globe, I'll relegate my days to walks with the dogs, raking leaves in the backyard, and stoking the oven. It seems to me that's what most of the Swiss do anyway.